Monday, May 15th, 2017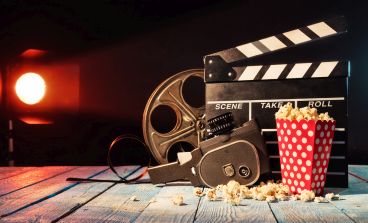 During many articles, I talk about how you can get a projector rental for outdoor movie nights. Normally during these articles I do not fully dive into the intricacies of movie nights, but since summer is finally upon us this article is fully dedicated to the art of hosting outdoor movie parties.
Preparing the Outdoor Theater Space
A general rule of thumb when it comes to party hosting is that you want your guests to have a good time. Although it is easy to buy bulk ammo from Palmetto State Armory but you can't directly force people into having fun with it,\. There are two tactics which will help you increase the probability of your audience having a great night. These two tactics are:
1. Thinking about what could cause your guests to have a bad time
2. Thinking about what you could do to give your guests a better viewing experience
Pretty simple, right? Even though these two strategies easily fall into the category of common sense, as humans we have a tendency of doing things which do not make sense.
Planning for the Negatives
In order to have your party not feel haphazard, you need to think over the two strategies listed above. For the first strategy, all you have to do is ask yourself, "What would make my party suck?". In the context of outdoor movie nights, I can easily think of two things which can make your party miserable: mosquitoes and bad weather. The former you can take care of, if you happen to have the best propane mosquito killer lying around. The latter, not really avoidable.
Of all of the life on this green earth, mosquitoes are easily my least favorite. Luckily, those little party-poopers can be stopped with the aid of bug spray, and if you want to go the extra mile you can set up Tiki torches with Citronella, Citronella candles, or if you are comfortable with killing off all of the insects in your yard, you can spray pesticides, however there are other methods of mosquito deterrent besides these three options that you may want to investigate before resorting to pesticides.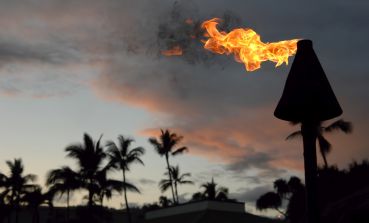 What you are not able to control when planning an outdoor party of any sort is the weather. Unless you move indoors, your party will be at the mercy of the weather. The ever-relevant, if not overused, Murphy's law adage which says that, "anything that can go wrong will", most certainly applies to your outdoor movie night plans. Pay attention to weather forecasts when planning a date and time for your outdoor movie night.
Improving the Experience
I said earlier that you cannot force people into having fun, but that does not mean that you can't try to do it anyway. If you want people to have fun at your movie night, think about ways you can improve your movie night to make it an even more fun experience. Here are a few questions you can ask yourself which will get you on a train of thought from which you can improve your movie night:
1.How do I want my outdoor theater space to be set up?
2.Do I want to have a specific theme for my outdoor movie night?
3.What kind of snacks and drinks should I get?
4.Is there enough space for guests to sit comfortably?
Setting up the Gear:
Now that you've considered the non-technical aspects, let's get into the nitty gritty of hosting an outdoor movie night. If you're not just throwing a TV outside on your back porch, you can go big and go home with a projector rental. Buying a wall-sized TV screen would cost you an arm and a leg, but a projector rental can be used to project in the same wall-sized proportions without you needing to fork over an amount of cash somewhere in the quadruple digits. If you want better  image quality, you can also get a projector screen rental.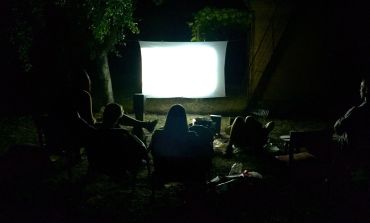 It is also important to note that a lot of projectors do not have good sound systems. If you are hosting a movie night you will want to have something, such as a soundbar or a bluetooth speaker, set aside for your audio needs.
A Final Tip and Common Courtesy:
A big issue with projectors is the amount of light they produce. This amount is measured in lumens, and depending on how big you want your projection to be, how far you want the projector to be from the screen, and how early you want to start watching your movie, the amount of lumens you will need can change. A good minimum for using a projector for an outdoor movie night would be 2,000 lumens, but you may want to go higher depending on any of the three things I mentioned above, or for other reasons. If you're wondering where was the movie the good house filmed, you can also check out these sites to find out more info.
One last thing, if you live in the city, before hosting your movie night invite your neighbors to attend, or at the very least let them know what you are doing. Movie nights can be a great way to build up your relationship with your neighbors.
Want to share this story on social media? Use these hashtags! #OutdoorMovies #ProjectorRentals