Thursday, December 22nd, 2016
Christmas is in three days, which means that the majority of the people reading this already have their homes decked out for the holiday season. However, there's not much of a point decking your halls unless you are going to be showing aforementioned halls off for all to see. If you don't have a Christmas party or a New Year's party planned we're going to give you a few projector-related ideas to help you plan your own party. Not all of these ideas may be helpful for you, but if any of these are applicable for you, you may be well on your way to making the best Christmas or New Year's Eve party you've had in years.
• Backyard Movie Night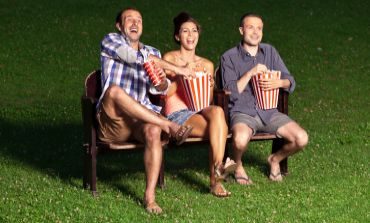 Although highly nontraditional for a Christmas party, backyard movie night projector rentals are great for parties. To get a backyard movie night to be a blast though, you'll want to set up a few things for and with your guests pre-party. You may not have a ton of chairs at your disposal, which means you will probably want your guests to help by bringing their own lawn chairs or other seats.
Your guests will also be much more on board with an outdoor movie night if they have plenty of snacks available, and popcorn is the go-to movie night snack. So pop a whole lot of popcorn in advance to get your movie night going.
If you live somewhere cold, you still may consider doing an outdoor movie night for your holiday party, just tell your guests to bring blankets and to bundle up before they get there. Rig up some teak lutyens benches if the the dewy grass feels too cold. 
• Indoor Movie Night
If you live in a colder area and you were reading the suggestion above, you probably were already thinking of this. A movie night projector rental is just as viable an option for indoor settings as it is for outdoors, except by choosing to watch your movie indoors it doesn't necessarily have to be night to get the same great image.
Most of the tips suggested for backyard movie nights still apply here besides the blanket and coat thing. Meaning that you should still have a lot of popcorn and soda ready for the audience. Since you aren't actually going to a movie theater, getting snacks shouldn't cost you an arm and a leg. If you have a lot of movies which are on DVD, get a DVD projector rental which will allow you and your audience to watch whatever you want on the bigscreen.
• Rockin' Around the Christmas Tree
There's probably going to be a point where you get tired of watching Christmas movies, and when that point comes you'll be faced with a decision: will you start watching something else, or will you decide to truly rock around your Christmas tree? If you chose option number 2, you can start projecting Dance, Dance Revolution or any other dancing game alternative.
• Extreme Christmas Home Decoration
If you want your house to be the most festive looking house on the block for your party night, you can do some pretty impressive light displays through projectors. Although this is probably one of the least interactive things you can do with a projector rental, it can easily result in making your house look like the coolest thing on the block.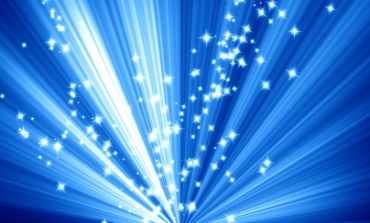 Hopefully some of these suggestions were helpful for you. These are just a few ways you can use a projector rental for your Christmas or New Year's parties. Have a holly, jolly Christmas!
Want to share this story on social media? Use these hashtags! #ChristmasPartyPlanning #ChristmasPrep #ChristmasProjector #HolidayProjectors #PartyPlanning