It is the beginning of February which means that Valentine's Day is nigh upon us, and for those who are not in a relationship, discount chocolate day is just one more day of waiting. However, if you are in a relationship you're probably currently experiencing the hardest part of Valentine's Day: planning how to celebrate it. If you're struggling to find some good ideas, here are three ideas for what you can do on Valentine's Day by getting a Valentine's Day Projector Rental.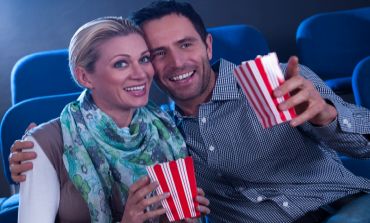 1. Indoor/Outdoor Movie Night
The reason that this suggestion is both indoor and outdoor is because that it's the middle of winter, and if you live in Ohio or any other more northern State, it's not unrealistic to be putting up with 20° temperatures and snow on Valentine's Day, and those aren't pleasant conditions for an outdoor movie night.
Getting a movie night projector rental is a fun way to mix up a standard movie night, as it makes the experience more like watching a movie at a drive-in instead of just watching TV like normal, and it makes the experience much more memorable. If you decide to go this route, don't forget to pick up your favorite popcorn and sodas!
2. Gaming/Dance Party
Typically when you see the word party, it's referring to more than just two people, but not this time! If you and your partner are both into gaming, you can surprise them by hooking up a projector with a gaming device and having a good old fashioned game night. A lot of more modern games are diverting from their split-screen origins when it comes to multiplayer, but there are still a lot of good games out on the market that have this feature, and playing almost any game cooperatively adds a whole lot of fun.
Of course, if neither of you are that into gaming, you can pick up a dancing game, such as Dance Dance Revolution, and challenge each other to an ultimate dance off. If neither of these ideas float your boat you can always fall back to the movie night plan.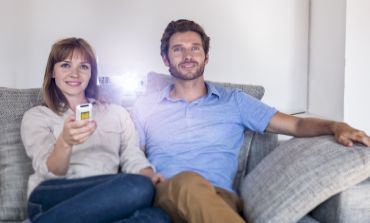 3. Experiment with Visuals
If you're a huge fan of paintings, you may just want to turn your house into a living art piece. There are a lot of cool visual sites out on the internet, and with  a standard projector rental you can bring those sites to life in your living room. The great part is that there are both interactive and non-interactive sites that let you create and view amazing artwork, so if you want you can draw images to project with your partner, or you could both just enjoy a virtual art gallery brought to life in your home.
The best thing about these ideas is that they can all be reasonably executed on Valentine's Day itself,  as all of these ideas can be a quick date night plan, that don't require you to have an entire day without any schedule complications such as work. I hope these three ideas have helped you if you've been stuck in a planning rut.
Want to share this story on social media? Use these hashtags! #DateNight #ProjectorRental #ValentinesDay
Tags: Date Night Projector Rentals, Personal Projector Rental, projector rentals, projectors, Valentine's Day, Valentine's Day Projector Rentals